Nahar Al Riyadh Steel Trading LLC
نهار الرياض لتجارة الحديد ش.ذ.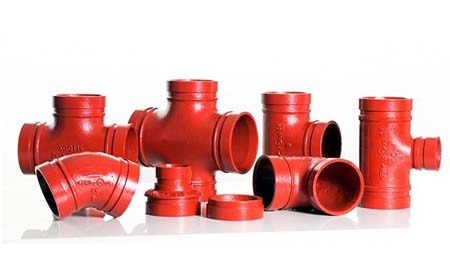 Nahar Al Riyadh steel trading company provides fire sprinkler pipe and fittings, products approved by UL and FM. If you have any requirements or any doubts we can be helped, just contact us.
When to use butt weld connection type for fire pipe
In case the fire sprinkler pipe internal without coating anti-corrosive coating, butt welding connection type could be used. However, you have to make sure the welding works should be done according related standard and conditions.
On the other hand, in case the fire sprinkler pipe material in hot dip galvanized, butt welding should not be applied.
On no account should an automatic sprinkler system pipe be welded, instead it should be threaded, flanged or connected through other ways.
Download Brochure
Free estimates are provided for work that would be more involved than a service call.
All types of Pipes,Fittings,Valves for Fire fighting,Waterline etc